Consumable Gifts: 225+ Ideas for a Minimalist Christmas
This list of consumable gifts is for you if you're looking to have a special Christmas this year, but you want to avoid bringing too many more items into an already too-cluttered home. I've included a ton of variety so you can find something for anyone on your list.
What is a consumable gift?
A consumable gift is essentially something that can be used up so it's not sitting around in the house from this time forth and forevermore. It's a favorite idea for people who are trying to reduce waste and embrace a more minimalist lifestyle. Or for people who are just tired of all the STUFF.
It's slightly different from an experience gift – which is another fantastic idea for minimalists and zero-wasters. Experience gifts are more centered around gifting events or experiences (as the name suggests) like tickets to the theater, museum memberships, plane tickets, etc.
We usually try to include an experience gift and a consumable gift at each of our kids' birthdays and at Christmas so that we minimize the number of toys we have to store. And clean up at the end of the day!
Let's take a look at all the different kinds of consumable gifts you could consider giving this Christmas.
(As an Amazon Associate I earn from qualifying purchases. This means that if you purchase an item via a link on my website I earn a small commission at no extra cost to you.)
DIY Gifts
These gifts are ideas I like to try to incorporate for co-workers and friends. I can make up big batches of some of these things and then put together gift baskets or crates filled with all kinds of homemade goodies. It means a little something extra special when you gift something you've made yourself.
Food
Spice mix – You can use small glass spice jars to fill with different homemade spice mixes – Italian, Taco, Steak, etc. – and if you'd like you can include the recipes for them if they're the from-scratch type. 🙂
Homemade fudge
Soup Basket Delivery – I got this idea from Spoonful of Comfort. They're a meal delivery service that delivers a container of soup for 4-6 people, bread bowls, and cookies for dessert. If you do canning, you could consider gifting a large can of homemade soup with homemade bread bowls and homemade cookies for dessert.
Holiday Cookies – who doesn't love a tray of homemade cookies? Check out our favorite holiday cookie recipe!
Homemade Jams – again, if you're a canner, you can gift homemade fruit butters or jams. If you're gifting to another canner, they'll be able to re-use the jars!
Fresh Baked Bread – check out my recipe for Sourdough Farmhouse White Bread.
Peanut Brittle
Homemade Caramel or Chocolate Sauce
Seasoned Salt – this is a great all-purpose seasoning
Dried Herbs – this works great if you have an herb garden.
Baked Goods – you can include things like mini muffins, brownies, scones, etc.
Personal Care
These are some great ideas for homemade personal care gifts. These work especially well if you're gifting someone who is trying to live a cleaner, non-toxic lifestyle.
My favorite resource for recipes like this is Our Oily House. She has a recipe for just about every natural product you can think of!
Sugar or coffee scrub
Lotion bar
Face mask
Dry Shampoo
Hairspray
Natural Deodorant – careful with this one – we don't want to imply someone smells bad! 🙂 Maybe include it in a basket with other things too.
Lip Balm
Essential Oil Blend perfume
Lotion
Body Butter
Bar of Soap
Household
Again, I have to recommend Our Oily House for all natural recipes!
All-Purpose Cleaning Spray
DIY Candles
Potpourri
Food Gifts
If you're not interested in making your own gifts but still want to gift food, here are some ideas you could try.
Gourmet/Specialty
Sweet Date Spreads – these come in cinnamon, chocolate, and vanilla flavors too!
Locally Made Jams
Candy from bulk bins in a Mason Jar
Stonewall Kitchen Gift Sets – you could try this breakfast set or maybe a dessert topping collection.
Fruit Bouquets – I always use Edible Arrangements if I'm doing something like this!
Marinades and Sauces
Gourmet Coffee Beans
Fresh Fruit – think Harry & David. 🙂
Gourmet Chocolate
Specialty Mixed Nuts
Non-Alcoholic Beverages
Sparkling Juice
Kombucha
Loose Leaf Tea – Harney & Sons is my favorite!
Hot Cocoa Mix
Hot Apple Cider Mix
Sports Drinks
Soda Stream Flavor Syrups – this is a great idea if the recipient has a soda stream they use regularly!
Alcoholic Beverages
Nice bottle of wine
Bottle of Liquor
Coupons & Gift Cards
Coffee gift voucher – this is a little different than just a Gift Card – it's a homemade card where they can check off a certain number of coffee dates with YOU where you treat. Great gift – coffee and quality time all in one!
Gift card from a favorite local shop
Car Wash Certificates – who doesn't love going through a car wash? But many consider it more of a luxury than a necessity.
iTunes gift cards
Coupons for your services – think babysitting, pet sitting, house sitting, etc.
Starbucks or Coffee Shop gift card
Cleaning Services gift cards – If you have a person on your gift list who might need a little extra help around the house, you could consider a gift card for window washing, gutter cleaning, landscape work, or even just a run-of-the-mill house cleaning!
Donation to a favorite Charity – you'll want to know the person receiving this gift well enough to know what would mean something extra special to them.
Personal Care
I have heard great things about Toups & Co Organics for natural skin care and makeup. I'll be switching my own makeup out for their products as I run out. The first few items on this list can be found at Toups & Co – and I've provided links for the rest!
Makeup – concealer,
Body/face oil
Chapstick
Shampoo bar
Face Mask
Bar Soap
Dry Shampoo
Body Oil
Face Oil
Natural Deodorant
Subscriptions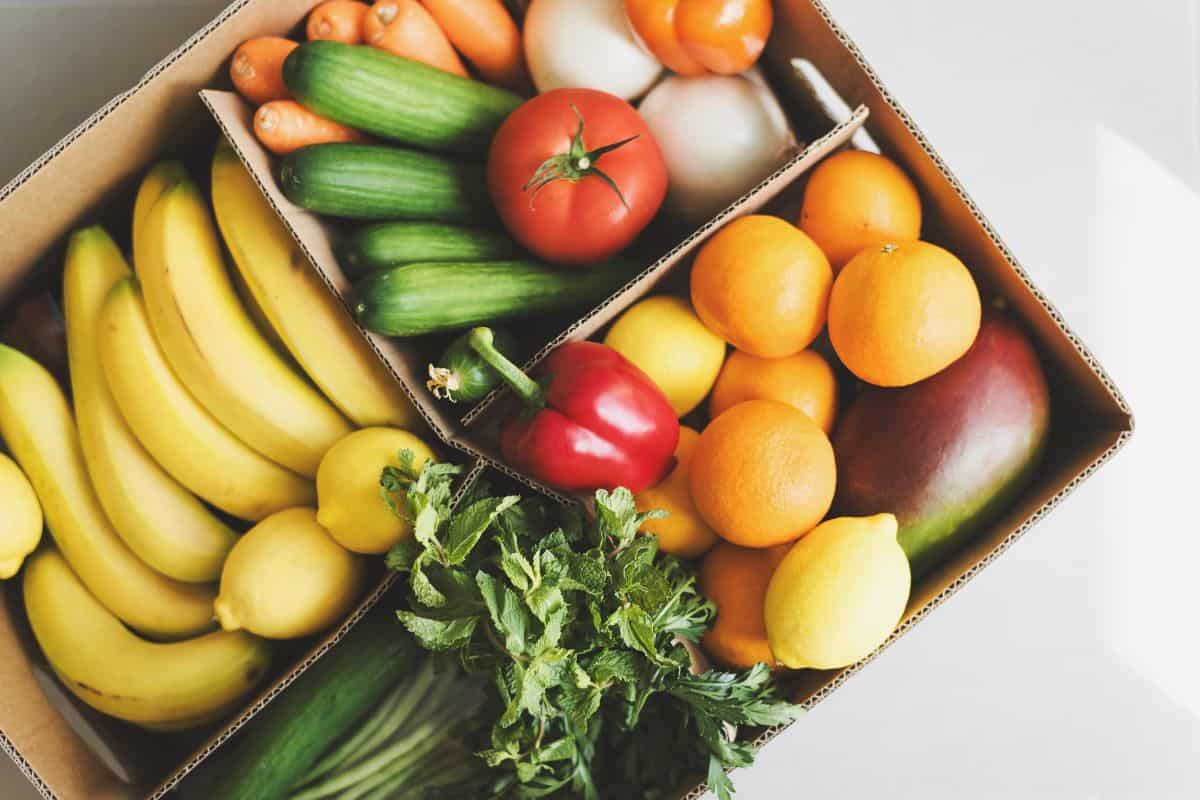 Grocery/Produce Boxes
Local CSA (Community Supported Agriculture) Membership
Entertainment
Audiobooks (ex. Audible)
Digital subscription to a favorite publication
Subscriptions for Kids
Miscellaneous
Bath Bevy – curated bath and body kit
Beer/Wine of the Month Club
Household
Candles
Fresh Flowers
For Men
While I'm not sure if this is true of all men, the men in my family are notoriously difficult to buy for. If that's the case for you, here are some ideas that might help.
For Kids
If you're looking for your family gifts this year to have less permanent footprint, here are bundles of ideas for your kids that they'll be very excited about – and that won't still be around when they're done. 🙂
Activity Books
Arts and Crafts Kits
Most of these are a little high maintenance for my kids (or maybe just too high maintenance for their mother…). But if your kids love all kinds of arts and crafts these are some great ideas for kits they might enjoy.
Arts and Crafts Supplies
Colored Pencils
Markers
Crayons
Watercolor Paints
Pens & Pencils
Tape
Erasers
Scissors
Glue or Glue Sticks
Educational Kits
These are great projects, especially for homeschoolers!
Paper Maker – this is great if your kids are studying Ancient Egypt.
Life Skills
I love these kits, since they encourage kids to develop both interest in and knowledge about some important traditional skills.
Personal Care
Bubble Bath – my kids always love a bubble bath, and this particular one is fragrance free for those with sensitive skin.
Bath Bomb
Lotion
Hobbies/Sports
Gardening
Craft supplies
Specialty Yarns – a nice wool blend with alpaca or cashmere is always a special treat for a crocheter or knitter.
Quilting Fabric – various cotton fat quarters are a great gift for any quilter.
Scrapbooking Paper
Paints
Adult Coloring Book
Markers – try and go with a large variety of high quality fine-tipped markers for coloring.
Colored Pencils
Embroidery Floss
Gift Certificate for Custom Framing – if you've ever done a needlework project you know how much custom framing can cost. This is a great way to make it possible for someone to afford a really nice framing job for a project they've worked hard on.
Sports
Golf Balls – okay these are not exactly consumable – but if you know anything about golfing, you know how often these disappear! While you're at it, maybe throw in a bag of golf tees too.
Protein Powder – if you have an athlete in your life, you're almost guaranteed they'll appreciate some extra protein powder.
Sports Drinks
Practical
These aren't the gifts I would traditionally think of as fun to find under the tree on Christmas morning – they are deeply practical. But, if you know someone on your list who really appreciates saving a little cash and a trip to the store, then these items might be just what you need.
Toilet Paper
Hand Soap/Sanitizer
Charcoal Water Filters
Floss
Bamboo Toothbrushes – great for someone who's trying to use less plastic!
Deodorant – for heaven's sake, be careful here!! LOL
Diapers & Wipes
Tissue Pocket Packs
Dish Soap
Miscellaneous
Dog or Pet Treats
Lavender Sachets – these are a great non-toxic alternative to traditional air fresheners. Put one in the car, in drawers, or in closets for a natural, fresh scent.
Next Year's Calendar
Day Planner
Journal or Diary
Wrapping Paper – if you have a friend who gets excited about wrapping gifts in beautiful paper, this is a great recyclable option that is also compostable.
Notebooks or Notepads
Stationary – you can even get some personalized to make this gift extra special.
Nice Pens
And, of course – cash!
I hope this list has been of help as you plan your holiday this year. Leave a note in the comments if you have more ideas for great consumable gifts! Merry Christmas!